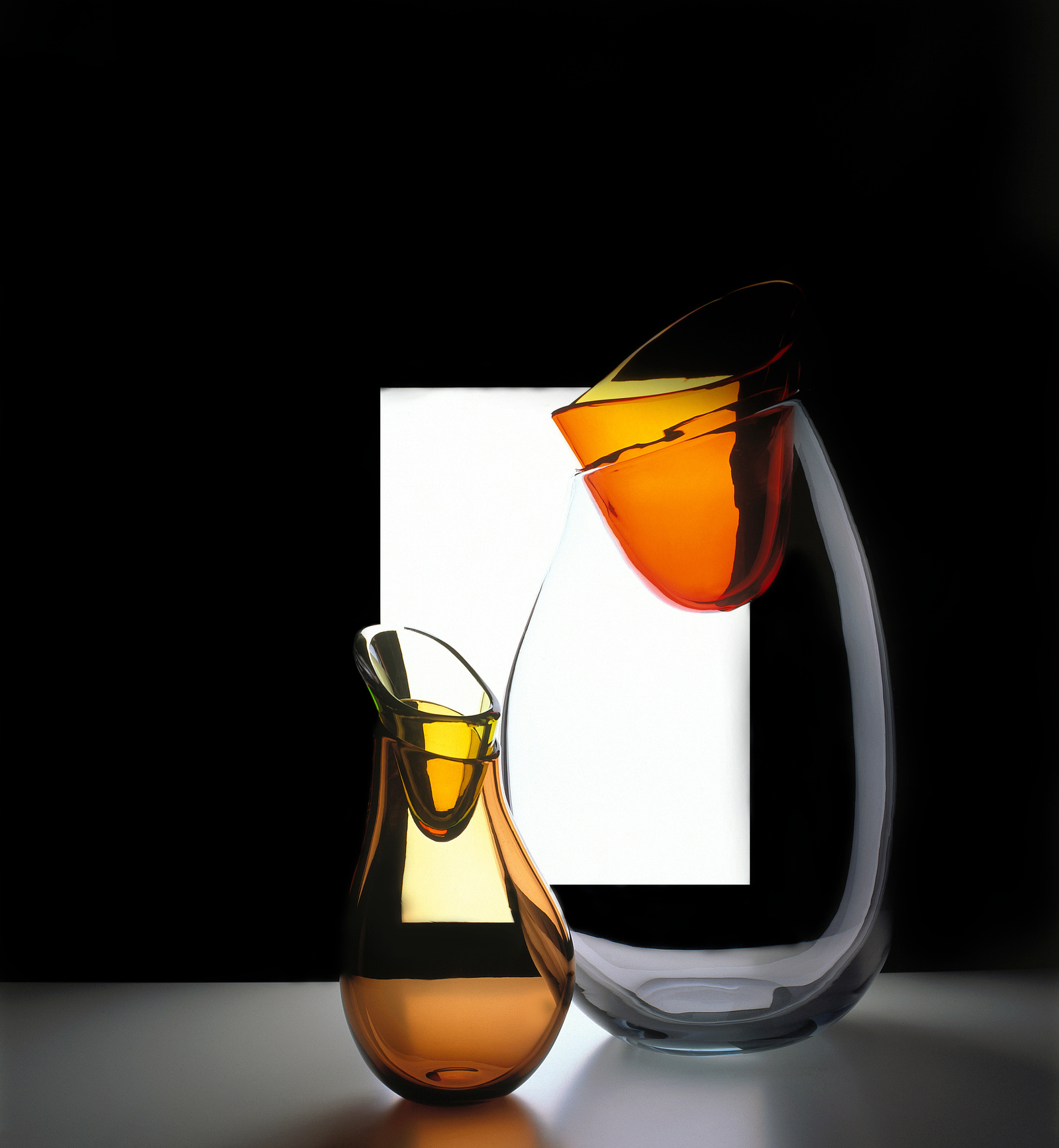 An investigation into the physical limits of glass and the delicate balance of colour, shape and function. This is an ongoing project that leads to the production of very few pieces every couple of years.
"Is art expressive and design a mere product of the rational and emotional self, and if so, where do they meet?
There is a robust delicacy in the elegant uncluttered ovoids of Paola's work, perhaps reflecting her scientific background and the laboratory environment.
Made from loose components they can be modelled to explore the dynamic interaction of overlapping transparency and colour.
As glassware they have evident usefulness, but form which beautifully transcends them from functional design into domestic sculpture" Sebastian Conran
Originally developed with Galleria Paolo Marcolongo, Padova and Perimeter Art and Design, Paris
Exhibited at the Triennale Design Museum, Milan, "W Woman in Italian Design", in 2016